Get your cocktails on! Whether you're watching your weight, gluten free, vegan, cutting back on sugar, or simply just trying to use healthier, more natural ingredients…These have you covered!
Enjoy a cocktail as much as you used to with these lower sugar, healthier, and/or gluten free cocktails. Each recipe/suggestion is made super simple and with gluten free alcohol and natural flavorings.
They're perfect for these types of events:
Weekend brunches
Pool parties (love summer/tropical drinks)
Entertaining and dinner parties
Holidays: Easter, 4th of July, Valentine's Day, Thanksgiving
And more!

Is Alcohol Gluten Free?
Not all of it, which is why these cocktails were specially made. In general, it's best to use unflavored and uncolored liquors due to the potential for gluten (as well as artificial flavoring and/or coloring) in those that aren't.
Silver tequila, white rum, specific vodka and gin brands, and champagne/wine are the safest options. However, be sure to verify each specific liquor/brand prior to use. See cocktail recipes below — each includes suggestions for gluten free liquor, reducing sugar, and delicious, natural flavor!

Looking for Healthier Cocktails?
If you've gone the gluten-free / wellness route and are still feeling sad, let me help bring the fun back! The majority of the recipes on this site are healthier gluten free cocktails, brunch, & party recipes. P.s. Make sure to join the list below if you want to keep the recipes coming!
…………………………………………………………………………………………………………………………………..
…………………………………………………………………………………………………………………………………..
Gluten Free / Healthy Mimosas
Island Breeze Mimosas
Relax and enjoy some healthy brunching in-style ~ light, refreshing, & bubbly Island Breeze Mimosas.
GET RECIPE Here >>> Island Breeze Mimosas
Pineapple Coconut Mimosa
Time to get tropical! This pineapple coconut mimosa is refreshing, dairy free, and great poolside. The perfect touch to a healthy brunch.
GET RECIPE Here >>> Pineapple Coconut Mimosa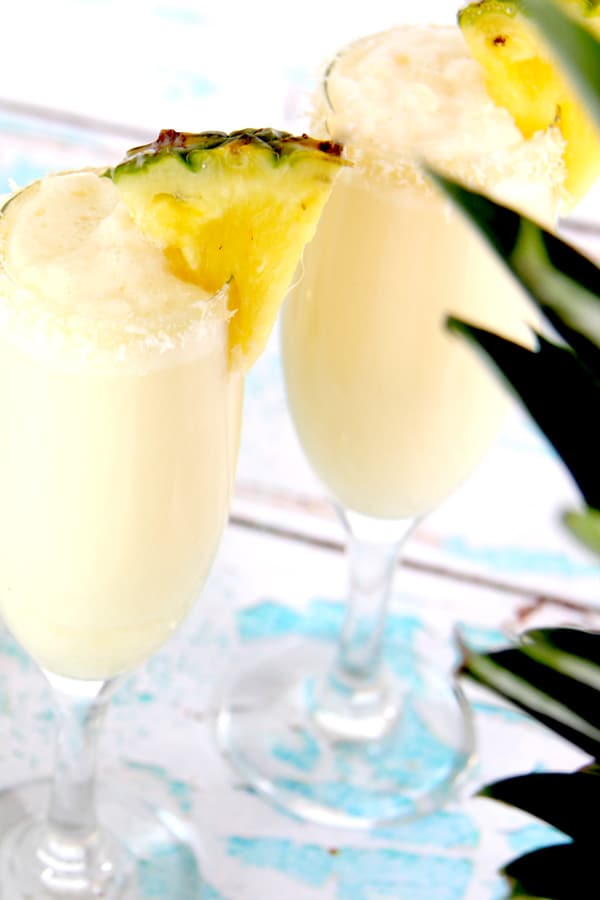 Watermelon Hibiscus Mimosa
A beautiful healthy mimosa option, this Watermelon Hibiscus Mimosa is light, refreshing, and an easy cocktail for brunch or sipping poolside!
GET RECIPE Here >>> Watermelon Hibiscus Mimosa
Blueberry Lavender Mimosa
Liven up your traditional classic champagne and orange juice combo with these incredibly delicious, impressive, and 5-star brunch worthy Blueberry Lavender Mimosas!
GET RECIPE Here >>> Blueberry Lavender Mimosa
Grapefruit Mimosa
The perfect mix of sweet & tart for Sunday brunch, this Grapefruit Mimosa is sure to shine. Bubbly and refreshing, it's great for relaxing or celebrating.
GET RECIPE Here >>> Grapefruit Mimosa
Raspberry Prosecco Cocktail
This Raspberry Prosecco Cocktail is a quick & healthy summer party cocktail recipe; a fizzy, gorgeous pink-red summer favorite.
GET RECIPE Here >>> Raspberry Prosecco Cocktail
How to Host a DIY Mimosa Bar
Can't decide on one?! Try them all: blueberry, grapefruit, watermelon, mango, pineapple, pomegranate, and more. This is a great option for bachelorette parties, bridal showers and more, but here, we're just celebrating YOU and a love for brunch & bubbly!
GET RECIPE Here >>> How to Host a DIY Mimosa Bar
Healthy / Gluten Free Tequila Drinks/Margaritas
Easy Blackberry Basil Margarita
Stay entertained with easy at home mixed drinks and other simple cocktails like these blackberry margaritas. Who said Taco Tuesday couldn't be healthy and fun?
GET RECIPE Here >>> Easy Blackberry Basil Margarita
Healthy Watermelon Raspberry Margaritas
Time to get tropical! This pineapple coconut mimosa is refreshing, dairy free, and great poolside. The perfect touch to a healthy brunch.
GET RECIPE Here >>> Healthy Watermelon Raspberry Margaritas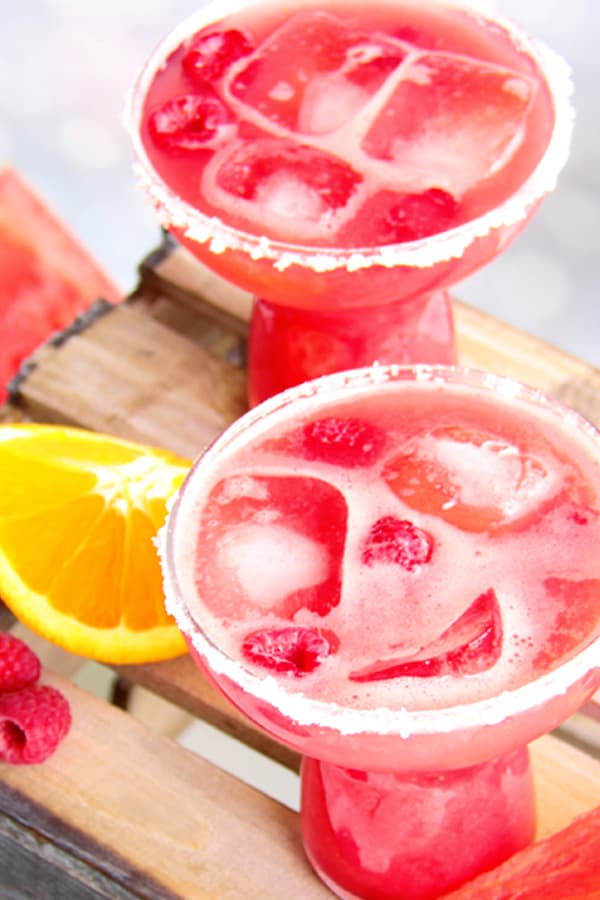 Healthy / Gluten Free Vodka Drinks
Lavender Lemonade CBD Cocktail
This Lavender Lemonade CBD Cocktail is made with a gluten free vodka, a high-quality CBD oil, and is low in sugar and carbs. All the calming properties of CBD + an easy refreshing, healthy, summer cocktail!
GET RECIPE Here >>> Lavender Lemonade CBD Cocktail
Cucumber Lime Cooler
Continue to still have fun, while making healthier choices! This spring Sparkling Cucumber Lime Gin Cooler made with vodka or gin makes a beautiful naturally green party cocktail.
GET RECIPE Here >>> Cucumber Lime Cooler
Mango Pomegranate Vodka Spritzers with Naturally Infused Vodka
These cleaner cocktails are made from naturally fruit-infused vodka! The pomegranate mango infused vodka below turned out the best! Great for get-togethers where you want to relax a bit, while keeping your clean lifestyle…These beautiful cocktails are not only eye catchy, but tasty, and the infused vodka in them makes for a great conversation starter and a fun project to do with friends!
GET RECIPE Here >>> Mango Pomegranate Vodka Spritzers with Naturally Infused Vodka
Paleo Pumpkin Spice Martinis
Paleo Pumpkin Spice Martinis meet all your clean eating, pumpkin spice, and fall party needs. Easy and impressive with no bartending experience needed!
GET RECIPE Here >>> Paleo Pumpkin Spice Martinis
Healthy / Gluten Free Sangrias and Wine Cocktails
Summer Tea Sangria
The relaxing effects of the sun and wine + the energy, caffeine, and antioxidants of white tea = the perfect summer match. Enjoy this delicious Sun-Kissed White Tea Sangria poolside or beachside. Sweet, tangy, relaxing, and oh-so-refreshing.
GET RECIPE Here >>> Summer Tea Sangria
Plum Sangria Punch
Plum Sangria Punch is a great healthier cocktail with a PUNCH of bold, sweet flavor. This sangria is made for entertaining!
GET RECIPE Here >>> Plum Sangria Punch
Extra Healthy / Gluten Free Cocktail Fun
Aperol Orange Spritz
An Aperol Orange Spritz has a refreshing, fizzy, citrusy flavor. The perfect healthy cocktail for serving alongside brunch or charcuterie.
GET RECIPE Here >>> Aperol Orange Spritz
(Cleaner) Apple Pie Alcoholic Drink
This drink is a lower-sugar version of the traditional apple cider, commonly known by many Midwesterners. It is delicious served hot or cold! A great bonus for those who like to entertain (make it while guests are there), this fills your home with the sweet scent of apple cider.
GET RECIPE Here >>> (Cleaner) Apple Pie Alcoholic Drink